Real-time Data
Monitor your high-value assets in one easy-to-use dashboard – no matter where you are or what device you're using.
Customize the dashboard to see data what makes sense for you.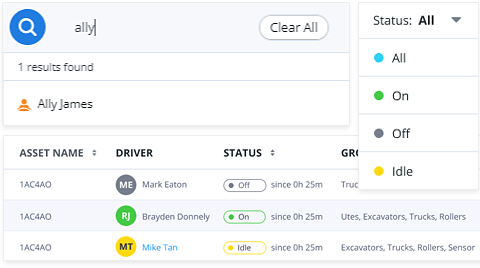 Find Assets
Fast Search for assets or filter by name, group, status, or address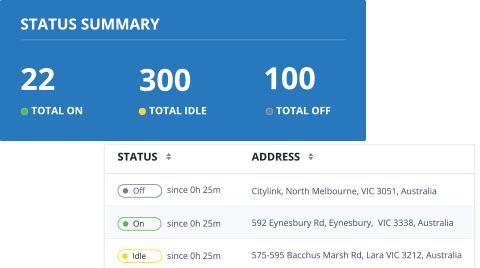 Status at a Glance
Get a quick overview of what's on, idle or off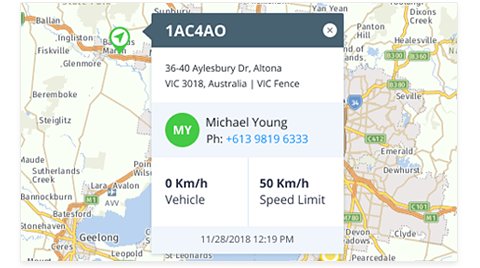 Pinpoint Location
Use high-resolution maps to monitor location and fleet movements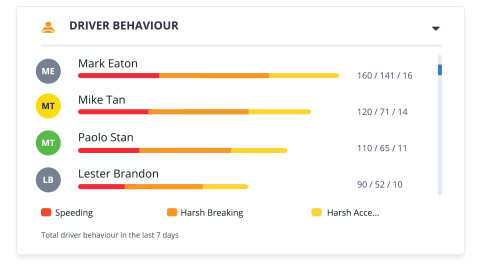 Monitor Driver Behaviour
Use colour coding to monitor risky behaviour like speeding, braking and acceleration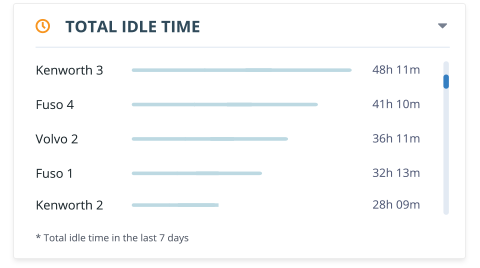 See what's running
Reduce fuel costs and engine wear and tear by monitoring idle time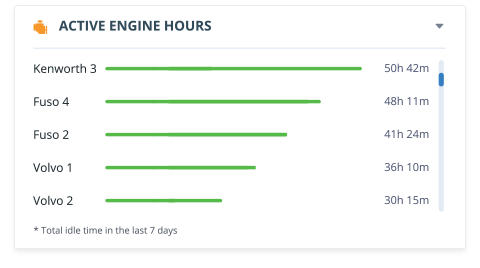 Review active engine hours
Check asset usage to inform work and maintenance planning
Track your assets. Minimise costs. Improve efficiency.